Innovative Blockchain Implementation Strategy
Blockchain Implementation Consulting
ISsoft blockchain engineers provide professional advice on integrating blockchain technology into our client's business. Our development team assists clients in selecting the most appropriate blockchain platform and recommends the technology stack and network infrastructure to maximize the performance of their business.
DApp Development
In our labs, we test and build scalable, reliable blockchain-based decentralized applications. Our innovative approach spans the full spectrum of DApp development processes, from implementation consulting to maintenance. DApp research and design processes include:

creation of the concept and architecture of DApp;
development and testing of the blockchain;
application of advanced methods of cryptography;
DApp deployment;
DApp integration with other technologies;
development of the user interface.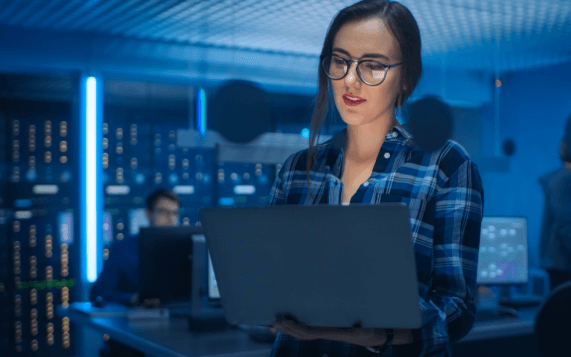 Development and support of enterprise-solutions based on blockchain
Enterprise-level blockchain integration has many benefits, including scalability, security, and cost reduction. To increase the productivity of a client's business, ISsoft is exploring the possibilities of converting business ideas into first-class blockchain solutions for enterprises.
В Combined with our innovation-driven approach and deep understanding of blockchain technology, ISsoft blockchain engineering team is capable of designing a solution from the ground up. To successfully implement blockchain solutions, we test it at every stage, from the development of consensus algorithms and architecture to the application of advanced cryptography practices and post-launch support.
Cryptography and Security Consulting
Security is often neglected by many enterprises due to the need to bring a solution to market quickly. Research and development at ISsoft is focused on helping our clients improve the security of their blockchain systems with strong cryptography techniques.
Our experts conduct a security audit of our clients' blockchain solutions to identify hidden vulnerabilities. We also perform cryptanalysis and provide security by designing a secure system architecture and applying cryptographic best practices before a product is released to the market.