ISsoft is one of the largest developers of IT solutions for the US and Western European markets. It was founded in Minsk in 2004 as a subsidiary of Coherent Solutions, Inc. (USA). ISsoft offices in Georgia opened in 2022.
ISsoft development centers employ more than 2200 qualified employees. The company is annually included in Inc.5000, Software 500, Fast 50 Minneapolis ratings. ISsoft engineers have successfully implemented more than 1,000 projects for customers from various fields: finance, insurance, medicine, automotive production, entertainment, tourism and travel. The company's customers include John Deere, Daikin Applied, Videology and other well-known brands.
Our values are a solid foundation on which work at ISsoft is built.
We form a corporate strategy and choose the direction of activity, guided primarily by these values. They help us stay on track, make the right decisions, and attract the right employees and customers.
Passion for excellence
We are ready to take risks and develop by performing tasks outside our comfort zone. Obsessed with a passion for new knowledge and overcoming ourselves, we are always looking for new opportunities for self-development.
Integrity and professionalism
Honesty, conscientiousness and professionalism in work - without exceptions and concessions.
Customer focused
Providing services at the highest, world level. The problems and successes of our clients, their needs and expectations - this is what our attention is focused on.
Team above self
We are ready to sacrifice our time, convenience and comfort for the benefit of the team and worry about team recognition more than about our own.
Results oriented
Politics remains outside the threshold of our work. Our employees are focused on creating quality. They are result-oriented, while being flexible in terms of how to achieve it. Quantitative indicators are used whenever possible to measure progress.
ISsoft receives high marks in the Software 500, Inc. 5000 ratings every year, and is also a recognized partner of the world's leading technology companies. We are pleased to offer our employees a job with a modern technology stack in a company to be proud of.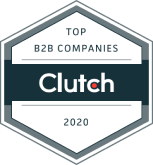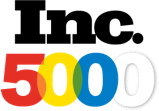 How is work in ISsoft organized? What should newcomers pay attention to? How is ISsoft different from other companies? What makes us love our work? These and other questions are answered by ISsoft employees.