On May 3, the first open ISsoft event in Georgia took place at the Expo Georgia exhibition center. More than 60 local IT specialists gathered at one site to listen to reports, make new acquaintances, exchange opinions and contacts. How we will remember this day – we tell in a new material.
Meetup "ISsoft in touch" became the ideological continuation of the technology conference "ISsoft Insights", which the company regularly held in Belarus before the pandemic. To get acquainted with the new audience, the organizers chose a smaller format, which, nevertheless, gathered a lot of guests who were ready to discuss "eternal" topics and current trends in the field of technology.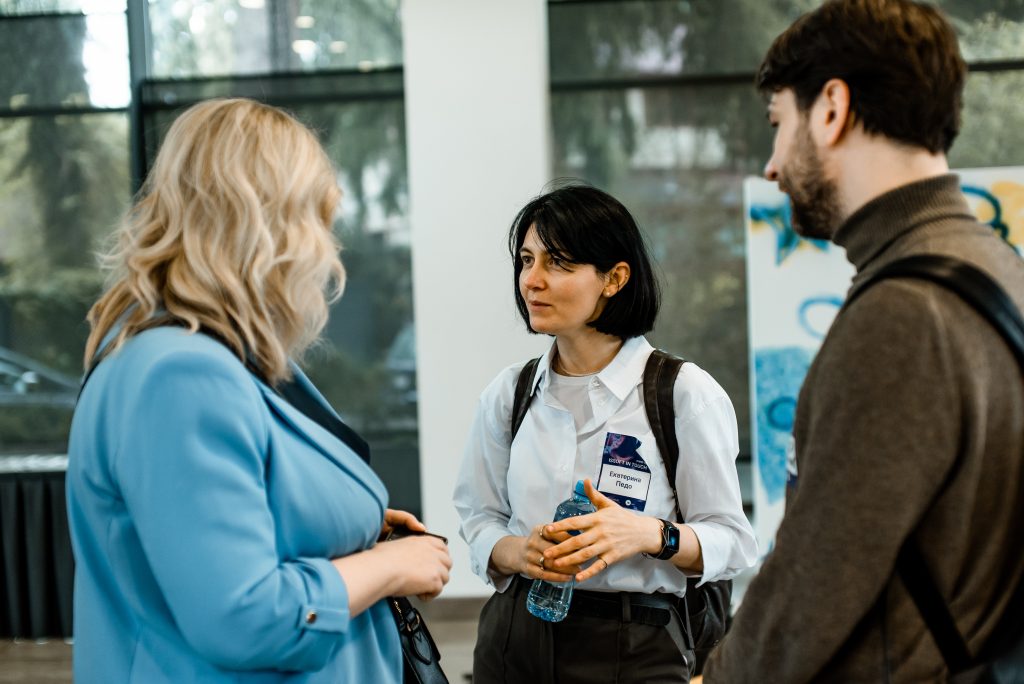 The speakers' reports lasted more than 5 hours: for technical specialists and managers, for just beginning their career paths and for experienced professionals. A series of speeches was opened by a welcoming speech by Anna Metreveli, General Manager of ISsoft Georgia.
The meeting continued with a report by Alexander Drobyshevsky, Innovation Director, about the internal startup incubator at Coherent Solutions and ISsoft. After a short break, the speaker held a master class on generating ideas.
Andrei Yurevich, Director of Career Development, in his speech raised the topic of resource management through the eyes of an employee. The speaker also joined the panel discussion on interviews in the company and artificial selection.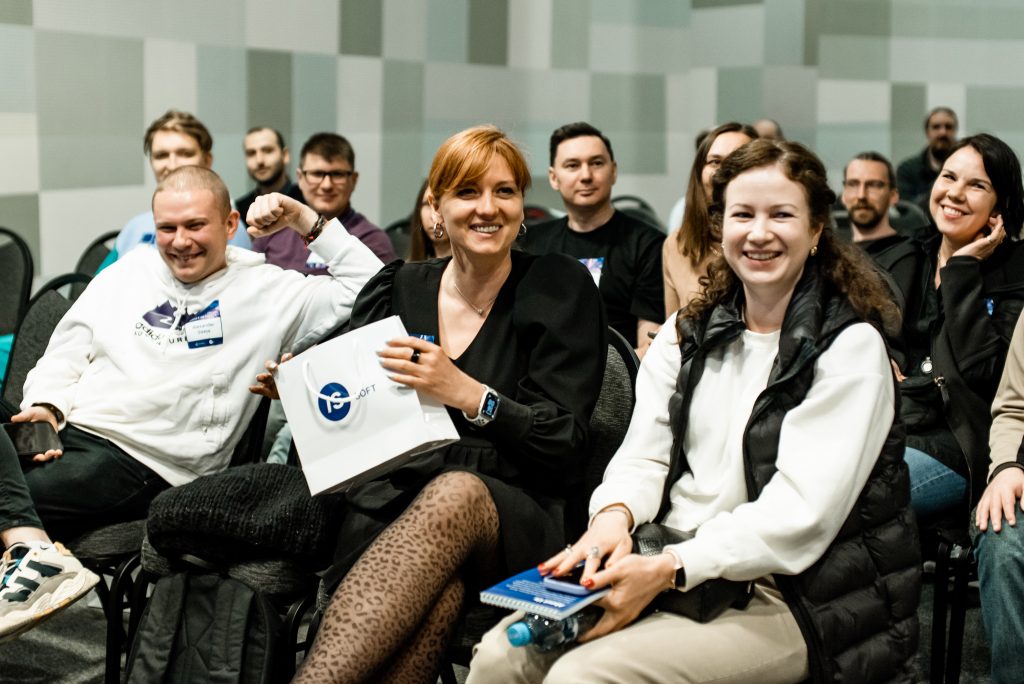 It was also attended by the event moderator Nikolai Ischenko, Java Department Manager, and Michael Sagalovich, Head of QA Automation & DevOps Department, who later made a presentation on assessing the technical skills of an employee.
The final topic was design in the era of artificial intelligence, which was raised in his speech by Egor Navitsky, UX / UI Engineer.
After each report, the listeners could ask their questions, and for the best of them they could receive pleasant prizes from the company.
During the breaks, the participants could share their impressions over a coffee break, relax with a DJ set and take memorable pictures.
Also, interactive zones were organized on the site, where you could throw out emotions and leave wishes on the touch panel, win gifts in the lottery, solve one of the puzzles and assemble your own welcome-kit from branded souvenirs.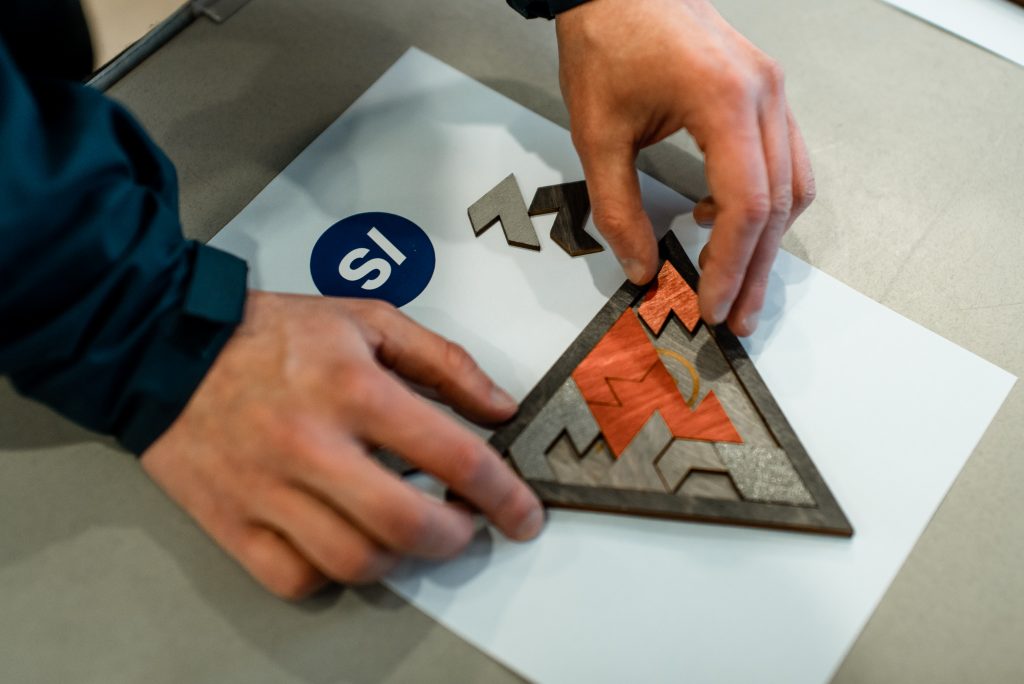 Thanks to everyone who spent this day with us!