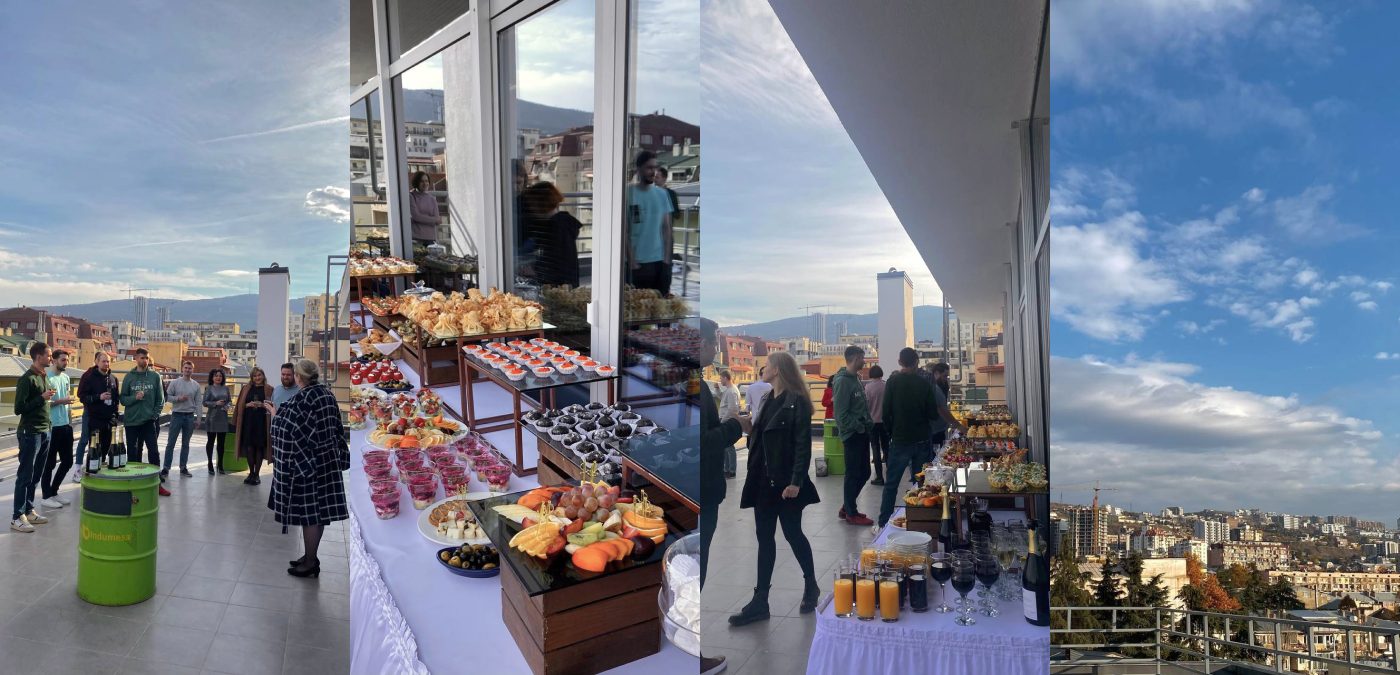 The Georgian team found two new places for work and meetings at once: the company's offices appeared in Tbilisi and Batumi. The guys moved from co-working spaces to separate spaces, equipped specially for their needs and tasks. We've found out for you how the unofficial opening went.
Let's recall that in this wonderful country, our team began to form since the beginning of spring. Most of it was concentrated in Tbilisi and Batumi, where for six months they rented places for the guys in co-working spaces and, of course, did not forget about informal meetings (for example, for a winemaking festival or for a trip to mountainous Adjara).
Now our colleagues will be able to see each other even more often — in two new spaces at once. They opened their doors on November 16th, a few days before the celebration on this occasion, so the team had time to assess the situation.
The first festive party took place on November 18th in Tbilisi, in the Saburtalo district, on Otar Chkheidze street, 10. On that day, we were lucky with the weather, so the team settled on a spacious open terrace, which offers a breathtaking view of the mountains and the city.
Shortly after that, already on November 21st, the team from Batumi met in their new office. Now it can be found in the very heart of old Batumi, on King Parnavaz street, 60. Anna Metreveli, General Manager of the company in Georgia, joined the meeting to personally get to know all the employees and congratulate them.
During the opening days, the employees were given a tour: they got acquainted with the administrative staff of the buildings, showed the workplaces and recreation areas that each of the company's offices is equipped with.
They also arranged a buffet table for the guests and after the end of the working day they invited everyone to communicate in an informal setting, exchange contacts and, of course, impressions of the new spaces and this meeting.
We congratulate the team in Tbilisi and Batumi on the move! May the new place bring you many more unforgettable meetings and acquaintances.